Youve got a lot of resources, but chances are spare time isnt one of them. If your busy schedule is preventing you from finding the type of high quality people youd consider starting a serious relationship with, an elite matchmaking service is a wise investment.
But a matchmaker performs a deeply personal service, and when your standards are high you dont want to hire just anyone you want to hire the best. Start with these 7 elite millionaire dating agencies!
Its only fitting to start this list with Patti Stanger, whom you may recognize as TVsMillionaire Matchmaker™.
Shes not only a television personality, she also runs one of the most exclusive matchmaking services in the world Millionaires Club, which is based in Los Angeles.
But shes not just for LA singles. Thanks to an extensive network of scouts, her database contains profiles of over 30,000 singles living all over the world.
A years worth of matchmaking services ranges between $45,000 and $150,000+. If you want Patty actively involved in your search, thats an additional $35,000.
12-month contracts also include 2 months worth of pause time.
Both members and non-members also have the option of purchasing a Mixer, where youll meet up to 25 carefully selected singles over the course of a single event, like a dinner or cocktail party, held in your area.
For non-members, those start at $35,000. Adding a Mixer on to your matchmaking package starts at $20,000 to meet up to 10 matches, or $30,000 to meet up to 20.
Janis Spindel is truly a matchmaking force to be reckoned with, having been in the business for over 20 years in New York City. Her daughter Carly joined her as VP of Serious Matchmaking in 2009.
As she toldUrbanette, Janis credits success as a matchmaker to her sixth sense for being able to get people married. She also said shes able to meet (read: recruit) beautiful people wherever she goes, whether thats while getting a manicure or taking a vacation.
95% of Serious Matchmaking clients are male, while women can pay $500 to meet with Janis for a quick, 30-minute screening to see if theyve got what it takes to join her database and potentially date a millionaire.
When it comes to a 12-month contract, youll find several membership packages available. The prices depend on which matchmaker you work with. If Carly is matching you, expect to pay between $25,000 and $350,000+.
Having Janis on your team starts at $50,000 and runs up to a cool million. Want to hedge your bets and have them both on the hunt? Thats $65,000 to $300,000.
Prices increase depending on how difficult it may be to find matches who fit your soulmate criteria, if its a local, national, or international search, and other factors.
Your membership comes with 12 introductions during the course of the year.
Theres also the option to purchase a Flash Match package if you dont want to sign a 12-month contract. For $6,000, youll be introduced to 6 high-quality matches during a single event held at a venue in NYC.
To learn even more about the Spindels, check out thismatchmaking service review.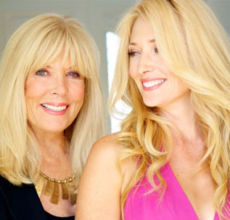 Like Serious Matchmaking, Kelleher International is helmed by a mother/daughter matchmaking team.
Jill Kelleher got her start in the industry not as a matchmaker, but as a photographer for a singles company. She then had the idea to launch a matchmaking service for high profile singles who wanted to maintain their privacy, and founded Kelleher International in 1986 in San Francisco.
Her daughter Amber Kelleher-Andrews joined her in 1995 and is now the CEO. The service has also extended far beyond San Francisco, with branches in 15 locations around the world, including New York, LA, Chicago, London, Stockholm, and Paris.
The price for a 13-month membership depends on the scope of your search. If you want matches locally, it starts at $25,000 (with the option to add more cities for $5,000 each).
A national search for compatible singles starts at $45,000, while the international package AKA the CEO Club starts at $150,000+.
Details like how many matches youll receive during the course of that year vary per client, and will be discussed during your consultation. But all contracts include 12 months of hold time.
Coming from a background of executive corporate headhunting, Barbie Adler applies all her Fortune 500 recruitment strategies to her millionaire dating agency.
She started Selective Search in 2000, and while the company is based in Chicago she has since expanded to work with an extensive network of matchmakers across the country in cities like Boston, Los Angeles, New York, and San Francisco, among others.
The majority of the roughly 275,000 eligible singles in her Rolodex are in the US, but a few of them are international as well, in cities like Sydney and Hong Kong.
Women dont pay to have their profiles listed in the database, however not just anyone makes the cut. Applicants are screened via a 2-hour (ish) interview with one of the matchmakers.
Potential clients have 3 membership options available, all of which include a 12-month contract. Youll also be able to pause your service in 1-month increments, but with one caveat that number of times you can do that must be negotiated into the contract up front.
If you just want your matchmaker to search for your ideal partner in a single location, that starts at $25,000 for up to 10 matches. For a search that extends to 4 or 5 cities, membership prices start at $50,000 for up to 10 matches.
Men 35 and younger can choose the Young Executive for $15,000. It includes up to 6 introductions, and unlike the other two packages you can opt for a 6-month membership instead of a year-long one.
Want to learn more? Clickherefor a full review of this elite matchmaking service.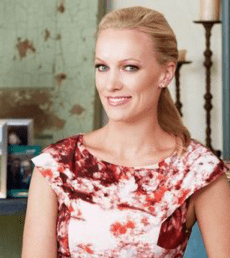 Nicknamed the Silicon Valley Cupid, Amy Andersen specializes in matchmaking for singles in the tech-industry. She started her millionaire dating agency in 2003, and credits the idea for it to a disastrous blind date.
She caught him checking out other women at the bar, and when she pointed out his behavior, he admitted he was making sure he didnt miss out on a BBD which is business speak for bigger, better deal.
Realizing that many tech types dont necessarily know how to present themselves in a socially attractive way, her matchmaking services are augmented with date coaching and relationship advice.
There are quite a few options to choose from, with the price determined by whether or not you want to stick with matches from within the Linx database of about 850 or so singles. All of the memberships are for 2-year contracts that also include 4 months of hold time.
The Silver package includes 8 introductions starts at $35,000, while the Platinum package has 10 introductions and starts at $45,000. The latter package also includes dates scheduled on your behalf.
To meet matches outside the Linx database as well, youll need the VIP membership. It ranges from $100,000 to $500,000+, but Amy will search the world for your perfect match.
To learn more about this Silicon Valley executive matchmaker, clickhere.
One of Patti Stangers proteges, Lisa Clampitt had plenty of experience matchmaking for millionaires before founding her own dating agency in 2001.
She also brings 12 years worth of social work experience to the table, which she thinks helps her give clients the best dating and relationship advice possible.
But her talents dont stop there in 2003 she foundedThe Matchmaking Institute, which provides training and certification for new matchmakers.
While she created the Matchmaking Institute in an effort to maintain a high level of standards throughout the industry, an added benefit is she can use that network of certified matchmakers to augment her database of 2,000 or so singles to help find your perfect match.
She only works with a limited number of paying clients at a time, generally men in their 40s to 50s. They can choose from 3 membership packages: Silver, Gold, and Platinum.
The packages vary by factors like whether or not you want to be matched with local singles, see a photograph first, or want one-on-one VIP service. Membership costs range from $50,000 to upwards of $75,000.
Each contract includes 6 months of search time, plus a years worth of hold time. The typical client gets 2-4 matches each month, but that number may vary if your ideal partner criteria is fairly narrow and carved in stone.
To learn more about this millionaire dating agency, gohere.
If you like your personal services uber selective, this may be the millionaire dating agency for you. So exclusive they operate almost entirely on a referral basis, The Bevy is truly boutique in that they only work with select clients.
Greta Tufvesson has a background in marketing and runs the Los Angeles office. Nikki Lewis worked for one of NYCs top dating agencies before launching The Bevy, and she handles operations at the New York location
While matches are carefully selected to meet your criteria, you wont see any photos before the date. Youll get basic background info, but will have to trust your matchmakers intuition when it comes to physical appearance.
Women can be listed in the database free of charge, provided they meet the high standards. Memberships for men start around $25,000 (paid up front) and go up from there. Factors affecting the bottom line include how many locations youd like the search for matches to encompass, and how specific your must have list is.
To learn more about this exclusive millionaire dating agency, check out thisreview of The Bevy.
Investing your money wisely likely helped you get where you are today. All of these millionaire matchmakers excel at what they do but what if you could get the same results for a fraction of the cost?
Instead of pulling your matches from a limited Rolodex, VIDAs elite matchmakers will hand select high-quality, incredible singles from the most extensive database in the world.
VIDAs not like traditional matchmakers who deliver a set number of matches over a predetermined course of time. Instead, you get unlimited matches without being bound by a contract! Thats right were so confident in our matchmakers we dont need contracts.
You have the flexibility to pay by the month, which means you never have to risk paying for time you dont need. With the other elite matchmaking services on this list, if you meet your ideal partner the first month, youre still paying for the next 11.
On average, the typical VIDA client finds a match with significant other potential in the first 2 to 3 months, so why would you want to commit to a year or two of service?
To see if VIDA is the right choice for you, clickhereto set up a quick consultation with one of our elite matchmakers today!
All product and company names are trademarks™ or registered® trademarks of their respective holders. Use of them does not imply any affiliation with or endorsement by them.
VIDAis your very own team of experts who set up high-quality dates for you so you can finally meet your ideal woman. Say goodbye to the hassle and frustration of online dating – well craft an irresistible dating profile, send engaging messages, and even book your dates for you. Thousands of guys have already made lasting connections with beautiful women, and were ready to make you our next success story. All you need to do isschedule your free confidential consultation with us now.
Copy & Paste Our Best Profile Examples To Get More Views, More Responses, And More Dates!
10 About Me Interests Examples For Your Bio On The League
Tinder Web: How To Use Tinder On Your Desktop Computer
The League Profile Examples For Guys [10 Bios That Work!]
Rosebrides Review Cost [Is This Russian Brides Site Legit?]
Latin American Cupid Review Best Site For Meeting Latinas?
How To Delete Your Tinder Account And Start Over (2019)
Best Matchmaker In Detroit? 3 Services To Consider In 2019
Whos The Best Arizona Matchmaker? Top 6 List [2019 Edition]
Insiders Guide To The Best Long Island Matchmakers In 2019
Ultimate Guide To The Best Bay Area Matchmakers [2019]
Ultimate Guide To The Best Matchmakers In Calgary (2019 List)
Give me your 5 best-performing messages so I can get more women responding and get more dates!
I think I can eventually figure out the best messages to send women.
Use Our 5 Highest Performing Icebreaker Messages & Fill Your Inbox With Responses From Women Eager To Meet Up With You…
Just sign up below and well send you the report right away:
To Simply Get Started, Enter Your BEST Email Address Into The Form Below, Then You Will Be Taken To The Book Page To Choose The Times That Work Best For You…
Appear Twice As Attractive Online With These Secret Photo Techniques…
Copy & Paste Your Way To Guaranteed Responses From Attractive Women Using Our 5 Favorite Opening Messages…
Now You Can Copy & Paste Your Way To Responses On Tinder
Use Our 14 Best-Performing Tinder Messages Now…
YoursFREE: Use These 21 Proven Profile Headlines To Get More Dates
Sparking Interest Online Is Now As Easy As Copy And Paste With This Free Guide…
Copy & Paste Our Best Profile Examples To Get More Views, More Responses, And More Dates!
Steal Our 8 Best-Performing Profiles When You Download This FREE Guide…
Whats your current relationship status?
United Kingdom of Great Britain and Northern Ireland
How old are the youngest women youd like to meet and date?
How old are the oldest women youd like to meet and date?
Which of these best describes your current dating situation?
Im curious to explore new options for meeting people
I find online dating to be too time-consuming
Choose one: This information will not be shared with the public.
Whats the best email address for our matchmaker to reach you?